Over 300 runners participate in Run Saipan Holiday Half Marathon and 5.5K Fun Run presented by Atkins Kroll
---
(San Jose, Saipan) Over 300 participants raced to the finish line of the Run Saipan Holiday Half Marathon and 5.5K Fun Run presented by Atkins Kroll on the morning of Saturday, December 10th at Banzai Cliff. Celebrating 55 years of service in Saipan, Atkins Kroll teamed up with Run Saipan to add to its anniversary festivities with a 5.5K.
"We are most grateful to Run Saipan and our race participants for making the Holiday Half Marathon and 5.5K Fun Run majorly successful. This occasion is especially meaningful as we commemorate 55 years of service in Saipan. We could not have hoped for a better way to celebrate than to gather with our island residents in the spirit of health, wellness and the longevity of life. After all, AK is 'Here for Saipan. Here for Life.' Thank you to all our volunteers and supporting organizations who helped make this a successful event." said Alex Yap, president of Atkins Kroll.
"The Run Saipan Holiday Half Marathon and 5.5K Fun Run was an amazing product that couldn't have happened without the partnership and fellowship between Run Saipan and Atkins Kroll. It was a successful event because of the teamwork between both companies and it would not have happened without the volunteer and support of the entire community. It really goes to show how much Atkins Kroll provides service to Run Saipan and the CNMI," said Edward Dela Cruz, Jr., president of Run Saipan.
Atkins Kroll and Run Saipan congratulate the winners of the races and thank all for their participation and encourage residents to save the date for Saturday, December 2, 2023 for another delightful opportunity to participate in the Holiday Half Marathon and 5K Fun Run.
The winners of the 5.5K Fun Run are:
Male Division Overall: Pony Tang 23:03
Female Division Overall: Andrei Kaithlyn Chavez 25:09
The winners of the Holiday Half Marathon are:
Male Division Overall
1st Place: Samuel Zhu 1:51:07
2nd Place: Stephen Chen 1:51:46
3rd Place: Jireh Wang 1:51:54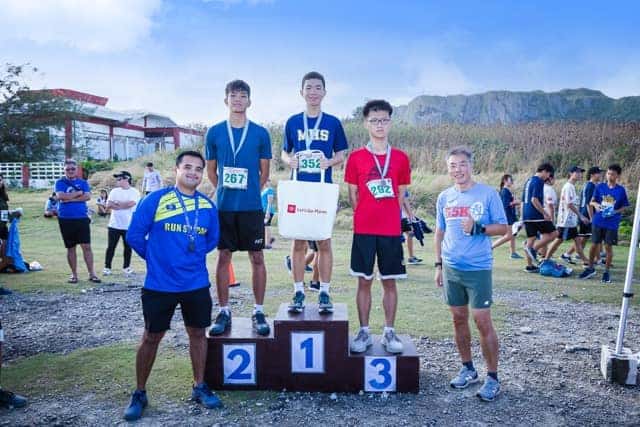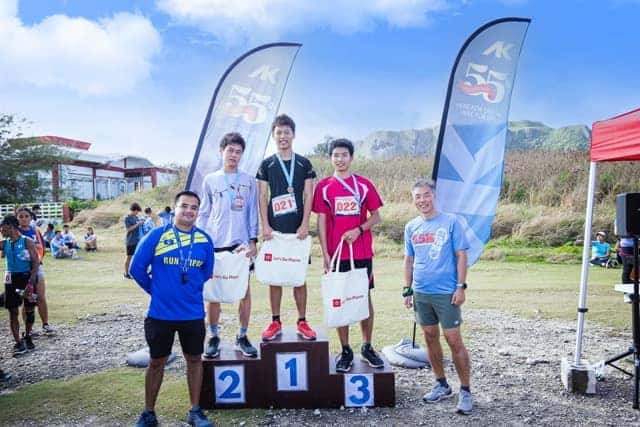 Female Division Overall
1st Place: Savannah Grant 2:05:56
2nd Place: Rosemarie Chisato 2:10:32
3rd Place: Emma Pang 2:12:59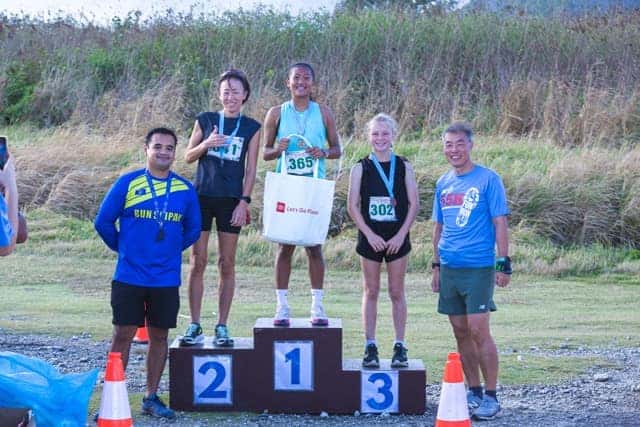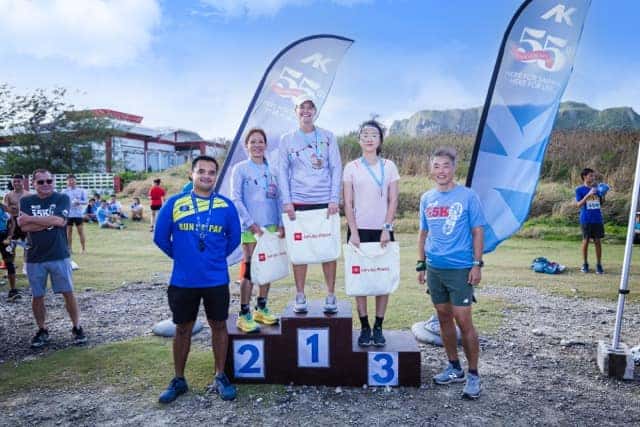 ---